Discover more from Feed the Sensor
Evan's blog on tech, cameras, and the occasional cat.
Sample footage of the Fujifilm X100V's output into a Blackmagic Video Assist 12G monitor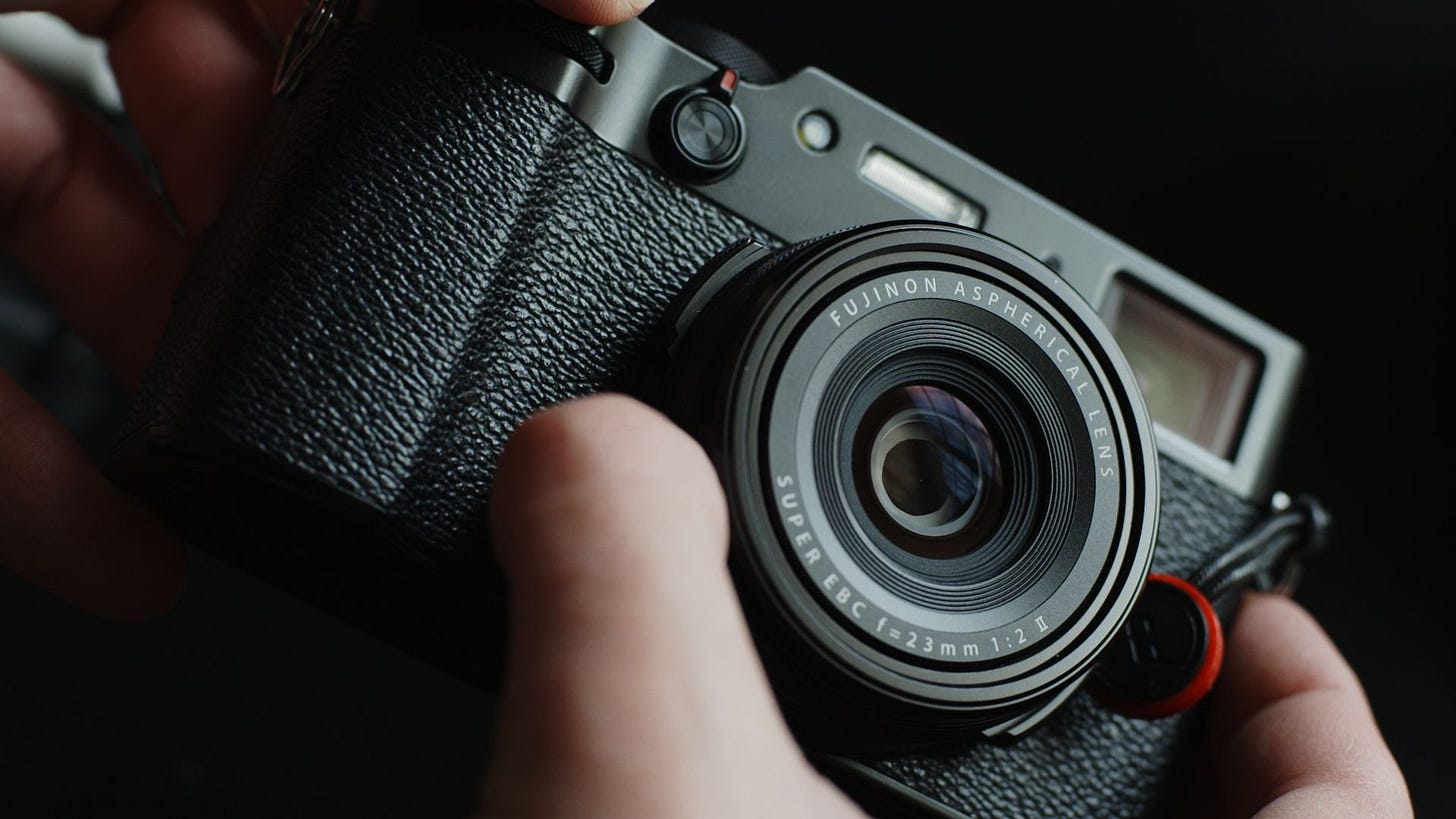 A lot happened this afternoon. The Mamiya RB67 came a week early in the mail and I got the micro HDMI cable for the X100V. So, what better to do than to record the RB67 with the X100V?
I might write something up later in more detail but my main takeaways are:
The X100V has a wide dynamic range look to it when using the default WDR LUT from Fujifilm.

The 8-bit color blocking seen when recording internally is not present in 10-bit.

The latency on the X100V is very good, better than other mirrorless cameras intended to be used for video. The internal recording needs to be turned off to decrease the latency to this level.

The light sensor on the camera doesn't work right. I tried dozens of settings to get it to stay on when a big battery was blocking it, but I couldn't come up with a solution. If I had to dig into the menus or make any adjustment, I had to turn on my phone's flashlight and point it at the sensor until the screen turned back on.

Continuous autofocus hunts. It's distracting and should be left off.

The overall rig is just unpractical to use. It was fun to set up and I think I'm going to try it some more with the internal film profiles. If the camera can output with those profiles, then there could be some fun to be had with real-time film simulations.

That 35mm f/2 lens on the camera has great character.

The Sony ECM-XM1 has a full audio profile with rich sound. Surprised! It's about $100 on eBay.